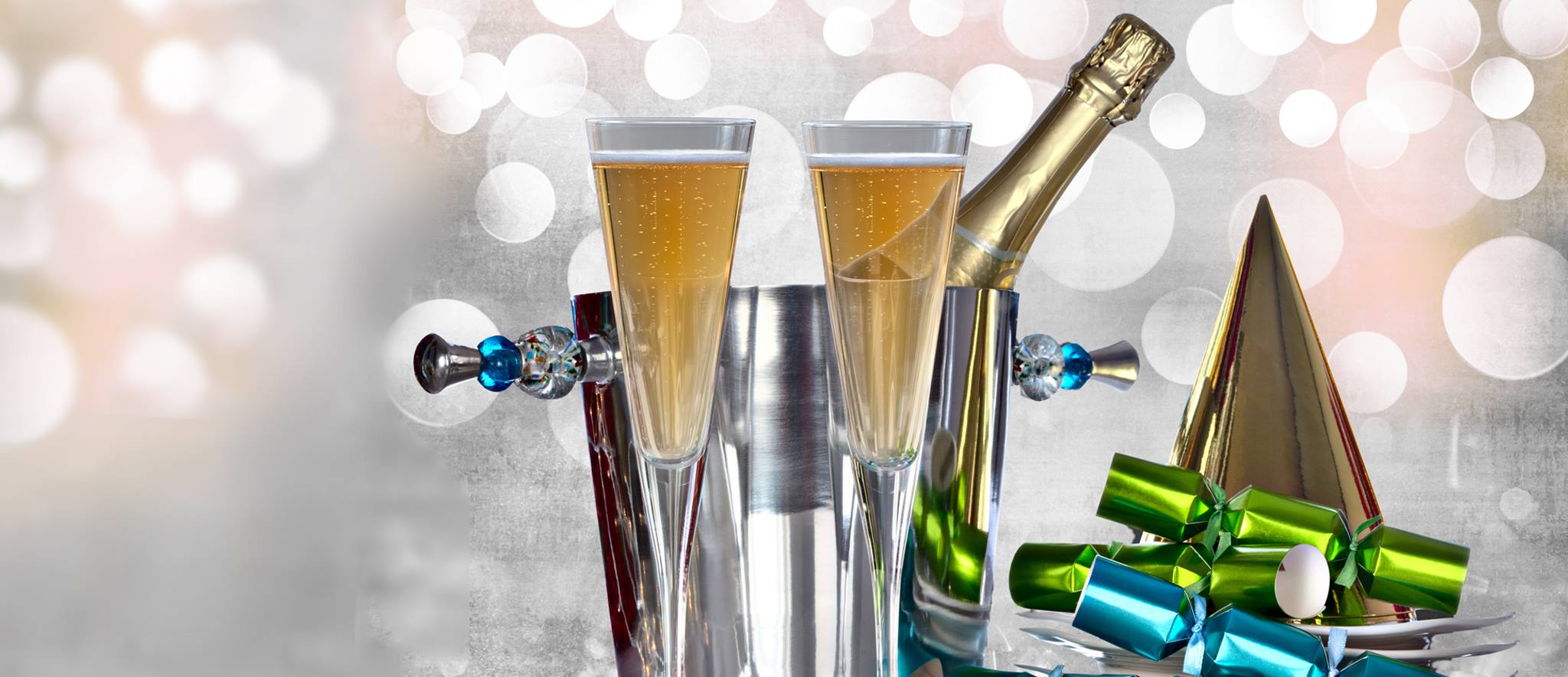 Please join us on Monday, December 31, 2018, for Executive Chef Leland Spence's New Year's Eve 2018 Dinner!
Seating 11:00am – 3:00pm
Adults – $75 + Tax & Gratuity
Free 3 hour valet parking will be provided by the Westin Memphis Beale Street with validation from Bleu (subject to availability).
---
New Year's Eve 2018 Three Course Prix Fixe Dinner Menu
Executive Chef Leland Spence
Sous Chef Latisha Daniel & Sous Chef Kimberly Parks
Salad
(Select One)
Bleu Apple Spiced Salad
Frisee & Radicchio Lettuce, Spiced Apples, Smoked Blue Cheese, Dehydrated Cranberries, Candied Pecans, and Apple Cider Dressing
Classic Caesar Salad
Romaine Hearts, Bloomsbury Farms Heirloom Grape Tomatoes, Shaved Parmesan, Buttery Herb Garlic Grilled Baguette, and Classical Caesar Dressing
Roasted Beet Salad
Hand Snipped Arcadian Mixed Greens, Toasted Pine Nuts, Goat Lady Smoked Goat Cheese, Slow Roasted Beets, and Honey Maple Aged Balsamic Emulsion
*
Entree
(Select One)
Campanelle Pasta
Monterey Mushroom Charcoal Mushrooms, Sundried Herb Garlic Tomatoes, Sweet Peas, and Shaved Parmesan
French Chicken Breast
Harvestland Frenched Chicken, Monterey Mushroom Wild Mushroom Black Pepper Gnocchi, Broccolini, and Chicken Rosemary Demi
Pan Seared Canadian Salmon
Wild Caught Canadian Salmon, Parmesan Boursin Root Vegetable Risotto, Asparagus, Baby Green Tip Carrots, and Lemon Herb Rosemary Cream
Berkshire Pork Chop
Roasted Scotts Farms Sweet Potato Fingerlings, Southern Tanimura Antle Farms Collard Greens, and Honey Mustard Sriracha Drizzle
Braised Short Ribs
Truffle Parsnip Puree, Sautéed Rainbow Swiss Chard, and Crispy Onions
Filet Mignon
Beef Filet, Gary Andrew Farms Fingerling, Mushroom Hash, Haricot Verts, and Green Tip Baby Carrots
*
Sweet Indulgence
Served With Veuve De Vernay Champagne Toast
(Select One)
Apple Cobbler
Southern Streusel, and Buttery Bourbon Sauce
Bourbon Pecan Pie
Chantilly Cream, and Fresh Berries
Triple Chocolate Mousse Cake
Chantilly Cream, and Fresh Berries
Sweet Potato Cinnamon Cheese Cake
Chantilly Cream, and Fresh Berries
---
Please valet park through the Westin Hotel so we may validate your parking.
Make your reservation by calling 901-334-5950 or make a reservation online.