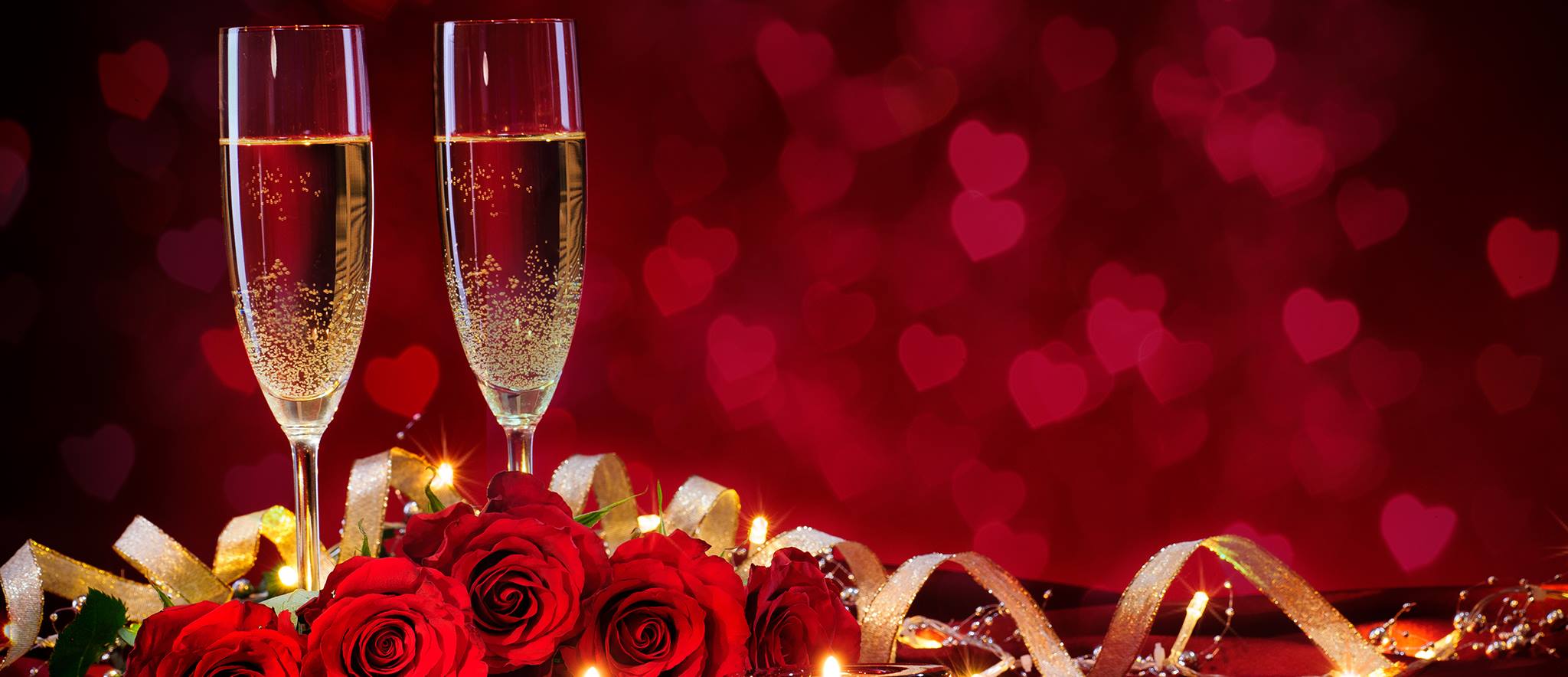 Celebrate Valentine's Day at Bleu Restaurant & Lounge!
Please join us between Thursday, February 14, 2019, and Sunday, February 17, 2019 for our Valentine's Day 2019 Dinner!
The Valentine's Day 2019 Dinner includes a special menu created by Executive Chef Leland Spence. Seating begins at 6:00pm each day.
$75 per person + tax & gratuity
On February 14, 2019, our Valentine's Day Dinner will also include a special performance by J Lue & The Crew.
Free valet parking will be provided by the Westin Memphis Beale Street with validation from Bleu.
---
Valentine's Day 2019 Three Course Prix Fixe Dinner Menu
Executive Chef Leland Spence
Sous Chef Latisha Daniel & Sous Chef Kimberly Parks
Soup & Salad
(Choose One)
She-Crab Soup
Garnish with Sherry & Chives
Classic Caesar Salad
Romaine Hearts-Bloomsbury Farms Heirloom Grape Tomatoes-Shaved Parmesan-Buttery Herb Garlic Grilled Baguette-Classical Caesar Dressing
Blackberry Salad
Hand Snipped Arcadian Mixed Greens-Vine Ripe Blackberry-Candied Walnuts-Mango Stilton Cheese-Pomegranate Blueberry Emulsion
*
Entree
(Choose One)
Campanelli Pasta
Monterey Mushroom Charcoal Mushrooms-Sundried Herb Garlic Tomatoes -Sweet Peas-Shaved Parmesan
French Chicken Breast
Harvestland Frenched Chicken-Monterey Mushroom Wild Mushroom Black Pepper Gnocchi-Broccolini-Chicken Rosemary Demi
Pan Seared Halibut
Truffle Corn Puree-Asparagus-Petite Roasted Tomatoes-Lemon Sundried Compound Butter
Braised Short Ribs
Truffle Parsnip Puree-Sautéed Rainbow Swiss Chard-Crispy Onions
Filet Mignon
Beef Filet –Gary Andrew Farms Fingerling Mushroom Hash-Haricot verts-Green tip Baby Carrots
*
Sweet Indulgence
Accompanied by Veuve de Vernay Brut Rose', France
(Choose One)
Strawberry Shortcake
White Chocolate Sweet Buttermilk Biscuit-Macerated Strawberry-Lemon Chantilly Cream
Triple Chocolate Mousse Cake
Chantilly Cream-Fresh Berries
Key Lime Round
Chantilly Cream-Fresh Berries
---
Please valet park through the Westin Hotel so we may validate your parking.
Make your reservation by calling 901-334-5950 or make a reservation online.